Borsa Italiana is one of the main European stock exchanges and deals with the admission, suspension and exclusion of financial instruments and operators from trading.
IRTOP Consulting is a partner of Borsa Italiana as financial and sustainability consultant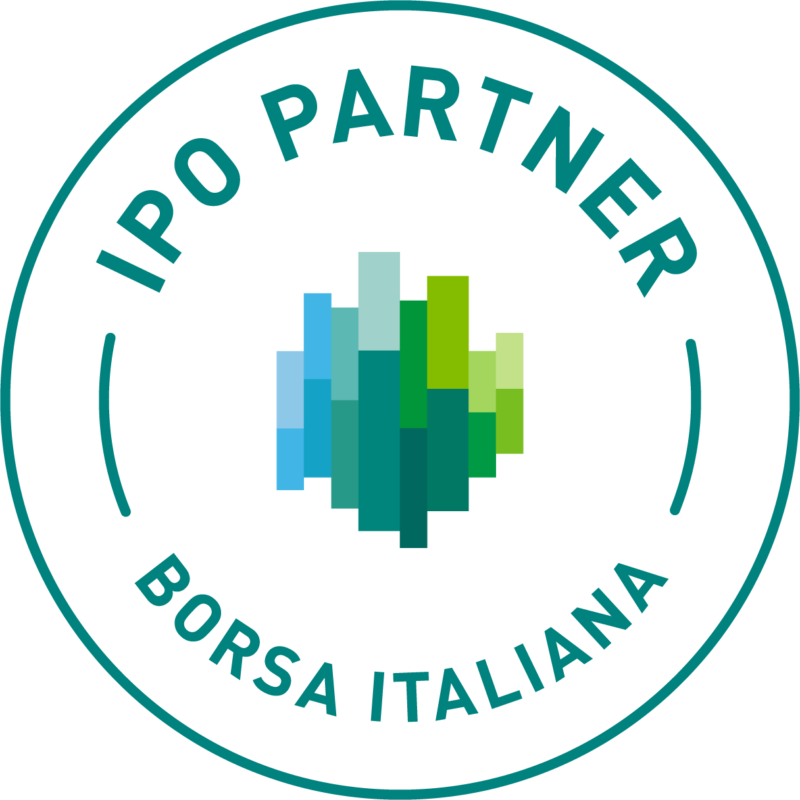 Borsa Italiana's IPO Community was created with the aim of creating an integrated ecosystem of capital market specialists who, through their specific expertise, can best support companies in all phases of the listing process. Each IPO Partner has followed numerous operations on the Borsa Italiana markets and is distinguished by specific expertise in terms of sector, geography or company size.
IRTOP Consulting is Borsa Italiana's IPO Partner for listing-related initiatives.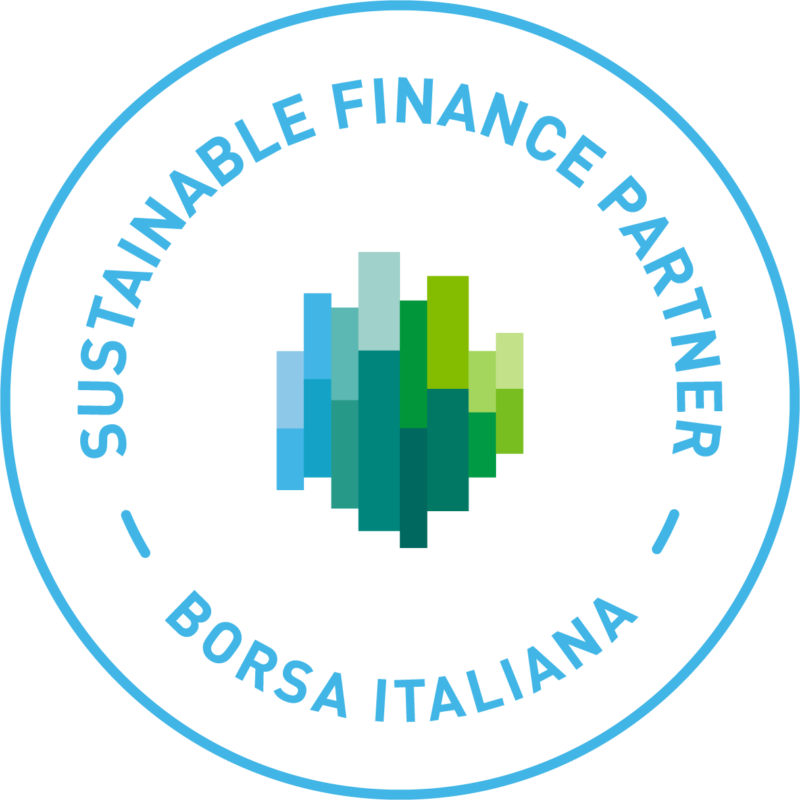 Together with a selected group of Partners, Borsa Italiana promotes a culture of innovation and sustainability. The objective of Borsa Italiana's Sustainable Finance Partnership is to create an integrated ecosystem for the Italian capital market to facilitate the development of innovative Sustainable Corporate Finance solutions.
V-Finance (IRTOP Consulting Group) is Borsa Italiana's Sustainable Finance Partner for sustainability-related initiatives.
PiùBorsa
Consob, Abi, Aifi, Assirevi, Assogestioni, Assosim, Borsa Italiana, Confindustria, Fondo Italiano d'Investimento and Fondo Strategico Italiano have created the "Più Borsa" project by signing a memorandum of understanding containing commitments and measures aimed at promoting a common line of action for the development of the national securities market.
IRTOP Consultig is partner of "PiùBorsa" to support SMEs in financial education
Academy
Academy is Borsa Italiana's training centre founded in Italy at the beginning of 2000 with the aim of interpreting the evolution of the Italian and international financial environment through discussions with industry professionals.
IRTOP Consulting collaborates in the training centre's IR projects.

DIT provides support to UK and foreign companies looking to expand on the global stage and make high quality investments in the dynamic UK economy.
IRTOP Consulting is DIT's partner for business development in the UK, particularly for green economy models.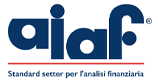 AIAF is the Italian Association of Financial Analysts that for 50 years has contributed to the development, transparency and efficiency of financial markets with a role of Standard Setter.
IRTOP Consulting is a partner of AIAF for the enhancement of financial analyst partners.

AIFI is the Italian Association of Private Equity, Venture Capital and Private Debt founded in 1986 to develop, coordinate and represent, at institutional level, the players active in the Italian private equity and venture capital market.
IRTOP Consulting is a partner of AIFI for the development of the venture capital market.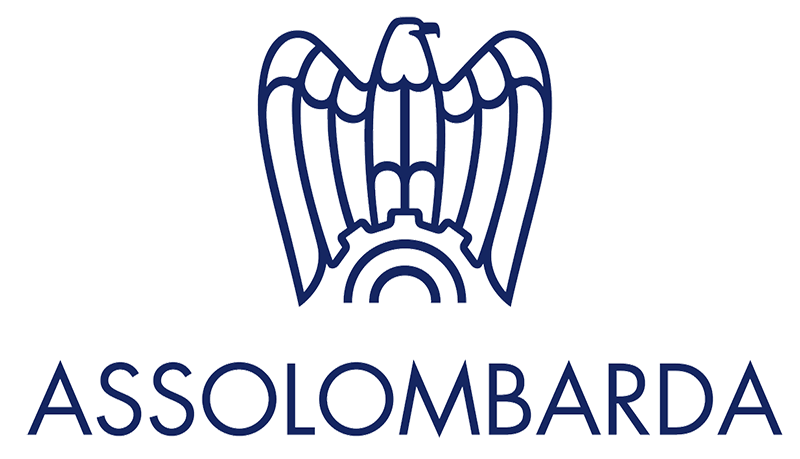 Assolombarda is the association of companies operating in the Metropolitan City of Milan and the provinces of Lodi, Monza and Brianza, Pavia. The association safeguards the interests of its member companies in their relations with institutions and local stakeholders.
IRTOP Consulting is Assolombarda's partner for territorial finance initiatives.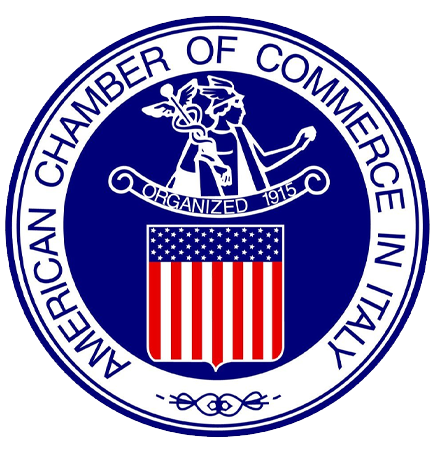 AmCham aims to develop and foster economic and cultural relations between the United States of America and Italy, to promote and protect the interests of its members in business activities between the two countries, as well as to disseminate among its members information relating to its activities.
IRTOP Consulting is AmCham's partner for Corporate Governance.

AssoNext is the trade association of companies listed on the Euronext Growth Milan market, which was created with the aim of assisting, supporting and representing their interests in institutional settings and in dealings with supervisory authorities. AssoNext was created in the awareness that companies listed on this particular market, due to their size, characteristics and dynamism, need a specific form of collective action and representation. AssoNext intends to contribute to the improvement of the regulatory framework for SMEs accessing the capital market, dealing with the study, dissemination and treatment of issues and problems related to and resulting from the trading of financial instruments on multilateral trading systems, such as Euronext Growth Milan, a multilateral trading system organised and managed by Borsa Italiana S.p.A.
IRTOP Consulting is a member of AssoNext for initiatives supporting companies listed on the Euronext Growth Milan market, including through the contents and research of the Osservatorio PMI EGM – Equity Capital Markets.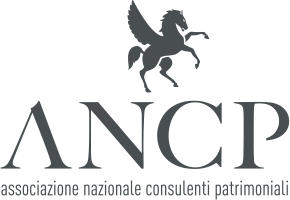 ANCP, the Associazione Nazionale Consulenti Patrimoniali (National Association of Asset Consultants), is a non-profit association, which does not pursue political or religious purposes. The Association wants to be a reference point for the professional family of wealth advisors, guaranteeing their professionalism through a process of certification of competences. ANCP intends to pursue the establishment of a professional register by implementing all the initiatives that will be necessary for this purpose. It also provides training and specialised services to its members and facilitates networking among the various professionals involved in wealth advisory services. The National Association of Wealth Advisors brings together all the professions which, each according to their competencies, contribute to a holistic and integrated consultancy of people's assets.

IRTOP Consulting collaborates with ANCP on initiatives to support integrated wealth advisory services.

24 ore Business School is the first Italian training school that combines training courses with annual industry events on the main reference industries.
IRTOP Consulting collaborates in the university's training projects on stock market listing and financial communication.